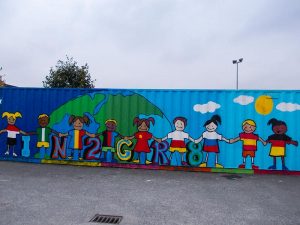 This is a community-based, non-profit preschool operated by a voluntary management committee. The preschool is registered with HSE and follows the pre-school regulations 2006. Our preschool enjoys a reputation for high quality early childhood education. All staff are fully qualified and/or have extensive experience within the early childhood field.
Curriculum:
While lesson planning is an ongoing, changing process, it is underpinned by the four main areas of development contained in the themes of AISTEAR (The Early Childhood Curriculum Framework). These are:
Well-being
Identity and belonging
Communicating
Exploring and Thinking
We believe that there is a delicate balance between teaching your child the basics of formal education and allowing them to develop social skills and personal confidence. If children are interested they will learn and develop in a more natural way. As such, our pre-school environment changes with your child's interests and the way they play. We offer a wide range of activities. By observing and assessing the things that interest your child we are able to plan activities around their individual developmental needs.
Hours of opening:
Monday – Friday
Part-Time Morning: 8.45am – 12.30pm
Part-Time Afternoon 1.00pm – 4.45pm
ECCE Free Pre-School 1.30pm – 4.30pm
Contact:
EMAIL: Kidz Zone crèche: mulhuddartcreche@gmail.com
PHONE: 01 821 5120
FACEBOOK: Visit our Kidz Zone Creche Facebook Page